When buying a ticket to any Yeovil Literary Festival event taking place in The Octagon Auditorium or Westlands Ballroom you will be allocated a Discover Event voucher (one voucher per purchased ticket). This voucher can be exchanged for a complimentary ticket to one of our Discover Events which will be clearly marked with this symbol: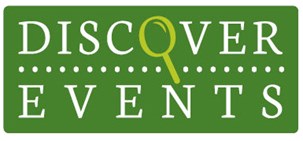 PLEASE NOTE: Discover Vouchers are not accepted as entry to festival events. To claim your free Discover Event tickets you will need to exchange your vouchers over the phone (if unprinted) or in person via The Octagon Theatre or Westlands Entertainment venue Box Office.
Terms and Conditions
Discover Event vouchers can only be used for specified events and tickets are subject to availability. Discover Event vouchers cannot be used retrospectively.