Yeovil Community Arts Association (YCAA) have kindly donated £1,000 towards the Octagon Theatre redevelopment which will see the venue transformed into a flagship venue for the arts and entertainment.
Liz Pike from YCAA presented the cheque to Adam Burgan (Arts & Entertainment Venues Manager) and Councillor Mike Best (South Somerset District Council's Portfolio Holder for Health & Wellbeing) at the Octagon Theatre on Wednesday 29 March.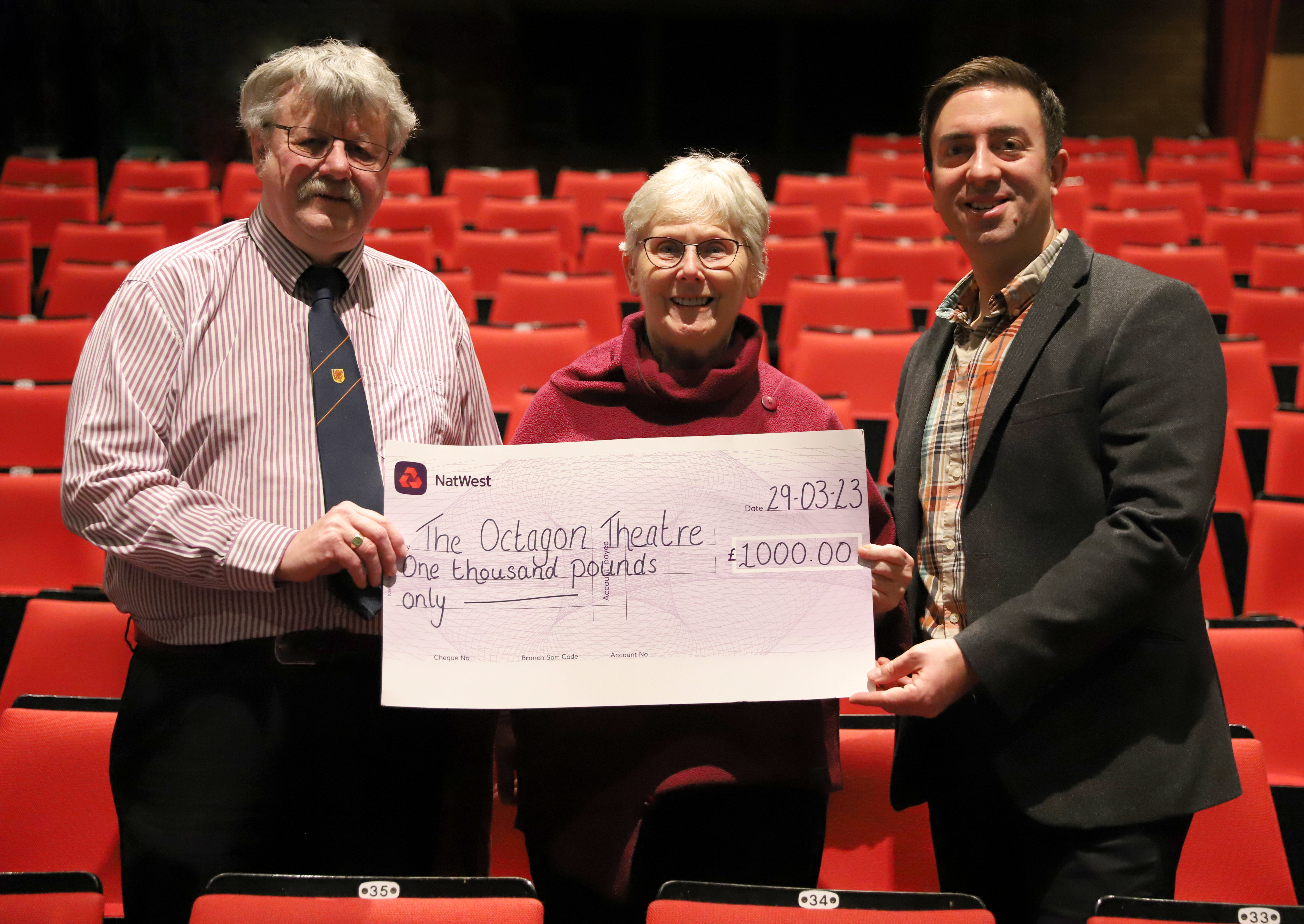 Photo above: Councillor Mike Best (right), Liz Pike (centre) and Adam Burgan (left).
All involved at The Octagon Theatre and Westlands Entertainment Venue thank Yeovil Community Arts Association for their genorosity and continued support of our venues.
If you would like to donate towards The Octagon theatre redevelopment, you can do so on our donate section of our website. Your support will help to make the arts thrive in Somerset and support the redevelopment of the theatre.